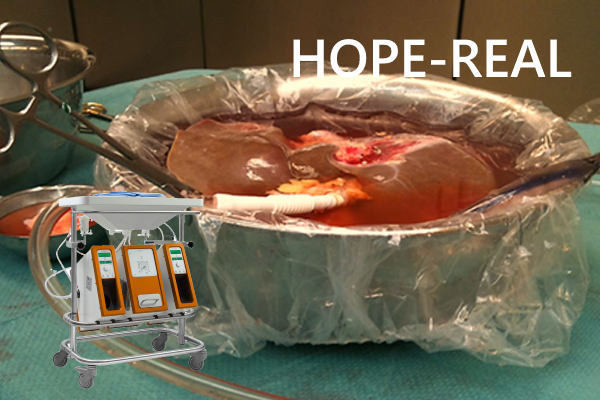 Huidige inclusies:
0/800 (0%)
Doel:
Long-term Outcomes After Hypothermic Oxygenated Machine Perfusion of Donor Livers Using Real-world Data
Samenvatting:
End-ischemic hypothermic oxygenated machine perfusion (HOPE) of human donor livers mitigates ischemia-reperfusion injury, resulting in a reduction of post-reperfusion syndrome, early allograft dysfunction and biliary complications, when compared with static cold storage. According to IDEAL-D (Idea, Development, Exploration, Assessment, Long term study-Framework for Devices), with several published randomized controlled trials on short-to-medium term outcomes, scientific evidence for HOPE has currently reached stage 3. Assessment of long-term outcomes after HOPE preservation based on real-world data (i.e., IDEAL-D stage 4) is currently still lacking. Therefore, we aim to conduct an international, multi-center, retrospective, observational cohort study to assess long-term outcomes after transplantation of donor livers preserved by hypothermic oxygenated machine perfusion (HOPE).
Ontwerp:
Observationeel retrospectief cohort studie
Duur:
Start: Augustus 2022 Verwacht einde: Januari 2023
Inclusiecriteria:
Adult patients (>18 years) who underwent liver transplantation of donor livers preserved with end-ischemic HOPE (including donation after normothermic regional perfusion) between 01.01.2015 and 31.12.2021.
Exclusiecriteria:
Simultaneous multiorgan transplantations, sequential normothermic machine perfusion (e.g., DHOPE-COR-NMP, but not NRP), living partial liver donation.
National Clinical Trial (NCT) nummer:
NCT05520320
Deelnemende centra:
Hoofdonderzoeker:
Studiecoördinator: